Best Camping Chairs on Amazon
Best Camping Chairs On Amazon
This post may contain affiliate links so I earn a commission.
Check out our top picks for the best camping chairs on Amazon.

From comfortable and lightweight designs to sturdy and durable options, we've got you covered.
Whether you're looking for a chair to take on your next hiking adventure or one to relax in at your campsite, we've narrowed down the choices to only the best options.
So, what are you waiting for?
Lets get shopping!
The 8 Best Camping Chairs On Amazon
No matter what you're looking for, you're sure to discover that there's a camping chair for everyone.
Here are some of the best camping chairs on Amazon you can buy.
Best Camping Chair for Kids: Pacific Play Children's Chair 
Sure, your little tyke can sit in mom or dad's chair - but it's not only going to be not as comfortable for them, but sometimes it's nice to have a chair all to yourself!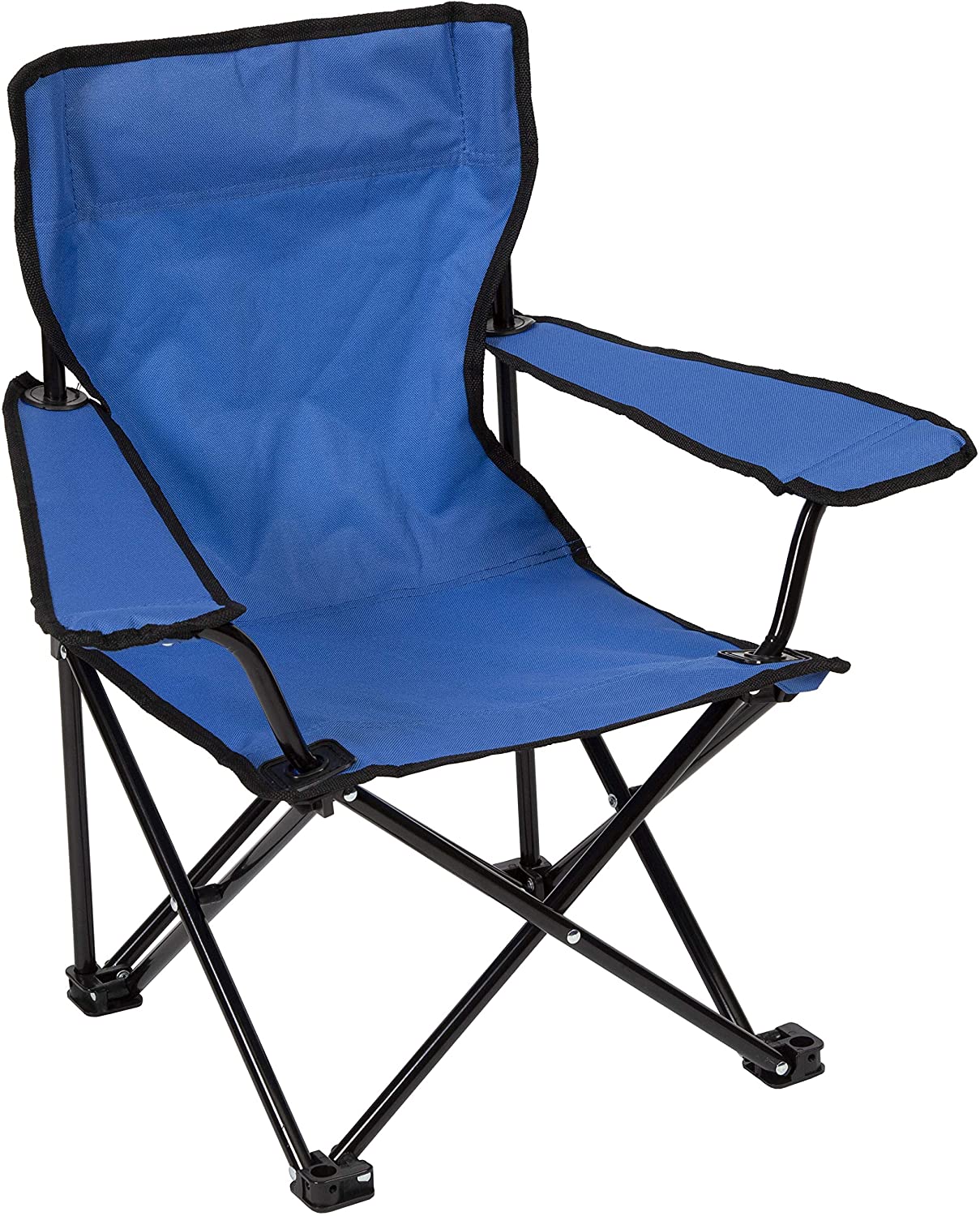 Consider investing in a camping chair just for kids.

The Pacific Play Children's Chair is a great option.
It has a safety lock to prevent it from accidentally closing and it folds up compactly into its own carrying case for easy transportation and storage.
Not only that, but it's made out of durable ABS plastic and has textured feet and a steel frame for added ruggedness which makes it one of the best camping chairs on amazon for children.
Best Big-and-Tall Camping Chair: LivingXL 500-lb Capacity Portable Chair
Not all of us are built like pixies - which is why they make big and tall camping chairs!
This super sturdy, heavy-duty camping chair has a 500 lb weight capacity, with a fully padded 600-denier polyester body distributing your weight evenly across the frame.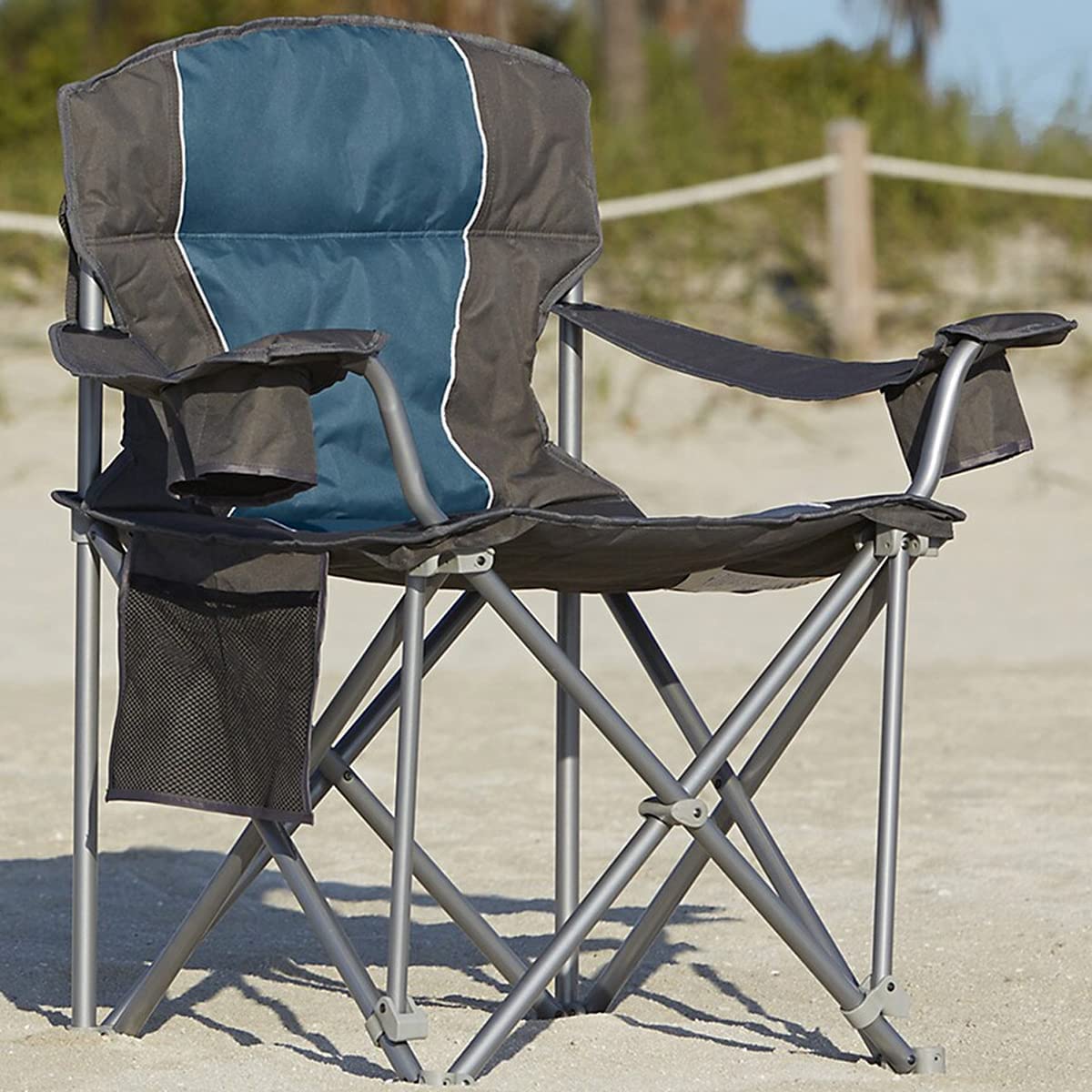 LivingXL 500-lb Capacity Portable Chair
Despite its rugged nature, it's ultra-compact.

It folds up easily into a tote bag (which also comes with a shoulder sling for effortless transportation).
Best Two-Person Camping Chair: Timber Ridge Duo Loveseat Camping Chair
Camping is a great time to cuddle!
This camping chair is more like a luxury couch, serving as a cozy loveseat every time you venture out into the great outdoors.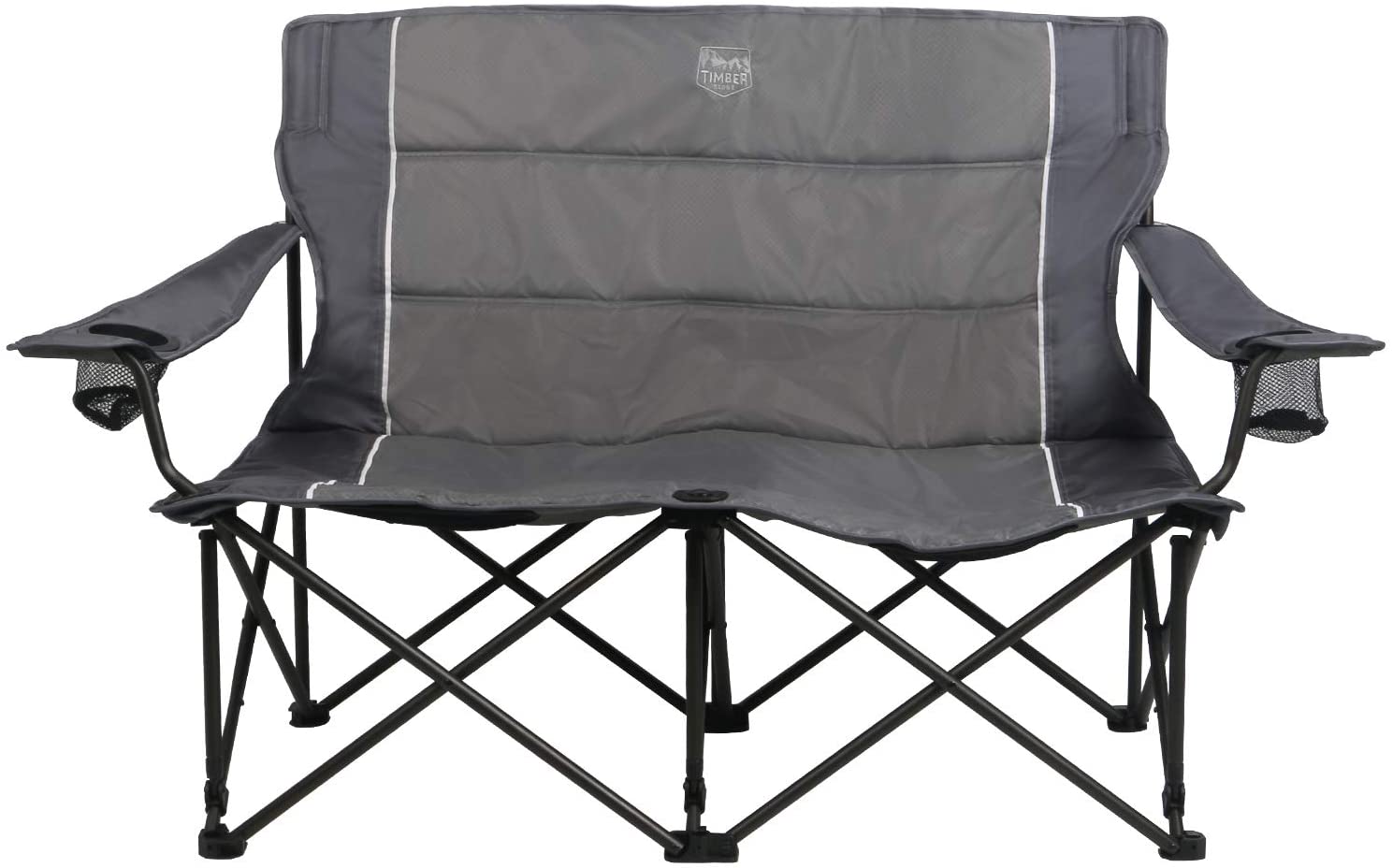 Timber Ridge Duo Loveseat Camping Chair
It can hold up to 250 lbs with its durable polyester fabric and tough steel frame.
It has triple-reinforced corners to prevent tearing along with all the features you might want in a two-person chair (such as mesh cup holders and phone pockets).
Best Padded Camping Chair: MacSports Padded Cushion Outdoor Folding Chair
This camping chair feels less like a camping chair and more like an overstuffed couch!
It's foldable and easy to store, with no assembly required.
MacSports Padded Cushion Outdoor Folding Chair
It includes a carry bag for easy transport and is both durable and stain-resistant.

It has an impressive 375 lb weight capacity, too, so you don't need to worry about anything.
Best Compact Camping Chair: BLUU Small Backpacking Chair
"Convenience" is the name of the game when it comes to this compact camping chair.
Available in multiple colors, it is made with high-strength aluminum alloy and built for enhanced stability with three layered pockets.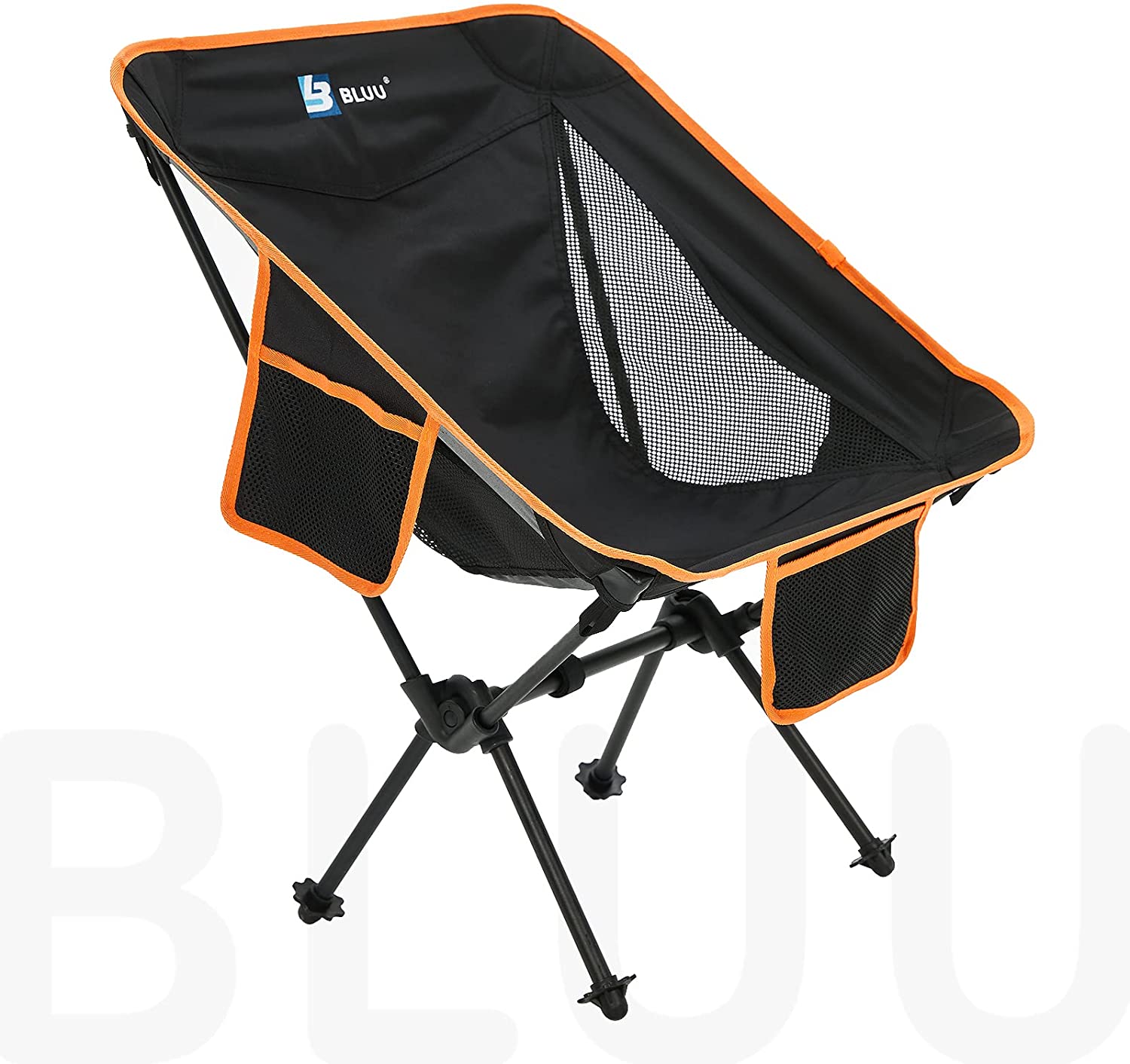 It weighs just two pounds - but can support up to 280 lbs - and is ready for use in seconds.

It's ideal for backpacking since it folds down to just 15" x 5.5" x 4".
Slide it into your backpack or leave it in the trunk of your car - no matter where or how you choose to transport it, you'll barely know it's there.
Best Lightweight Camping Chair: Helinox Chair
The best lightweight camping chair on the market is made by Helinox.
At just a pound, it's lighter than a feather, perfectly sized for small campers.
It has a lightweight frame that can hold up to 200 pounds.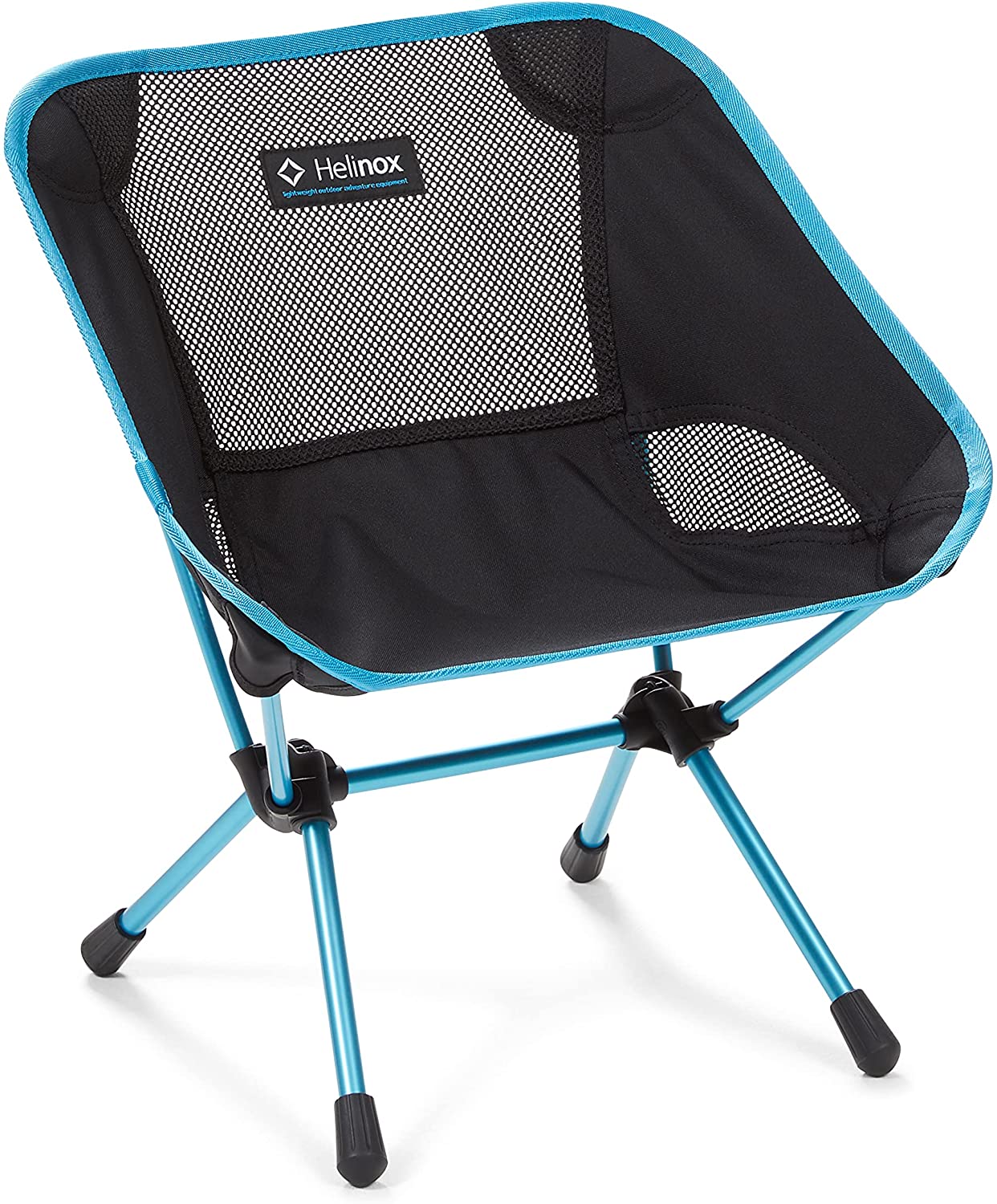 The removable seat and zippered carrying case are made out of UV-resistant rip-stop polyester.

It's machine washable and set up is as quick as can be - you can use the internal bungee cord to assemble the poles.
Perfect for travel, backpacking, and backwoods camping, this camping chair is ultralight and ultra-remarkable, to say the least.
Best Camping Chair With Canopy: Alpha Camp Heavy-Duty Canopy Lounge Chair
Want to be able to relax outdoors - without getting a sunburn?
You need a camping chair with a canopy!
This heavy-duty canopy lounge chair is one of the best.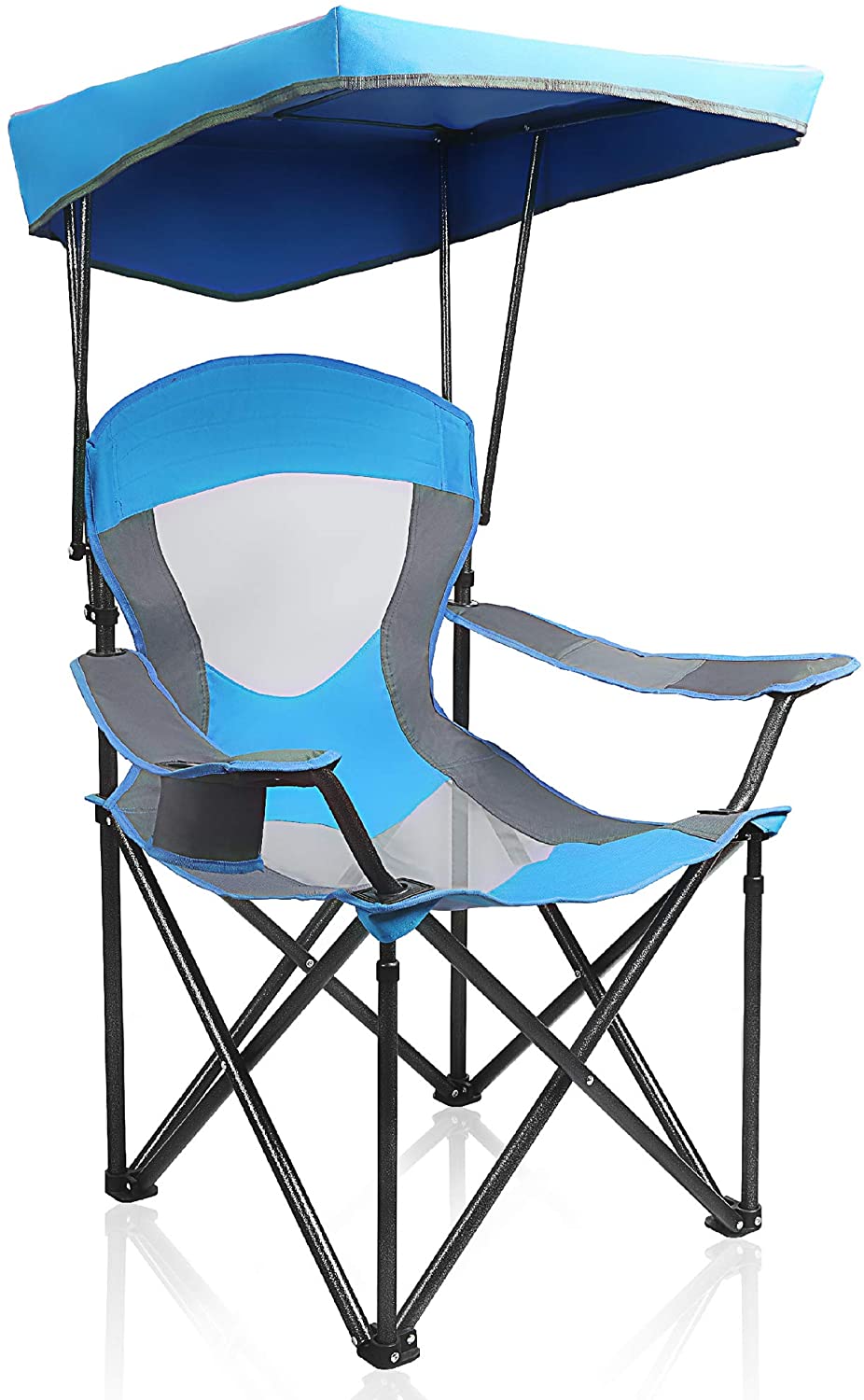 Alpha Camp Heavy-Duty Canopy Lounge Chair
It comes in multiple colors and has a high overall weight capacity.

With an oversized frame and breathable mesh with a reinforced back, you'll be able to lounge comfortably in this chair for hours.
Plus, the canopy offers 50+ UPF sun protection - something that's practically unheard of.
Best Camping Chair That Rocks: Portal Oversized Quad Camping Chair
This camping chair really rocks!
No, wait.
We mean it.
It actually rocks.
You'll love sitting in this camping chair at any time and in any place for that reason alone.
Portal Oversized Quad Camping Chair
Not only that, but it has an X-shaped frame that makes it easy to fold up into a compact shape (smaller than a regular folding rocking chair, in fact).

Rock safely with this chair's convenient safety latch, which locks the rocker in an open position.
It has a hard armrest to make getting in and out of it easier, along with a helpful pocket underneath the seat to hold all your gear.
The Best Camping Chairs On Amazon - Overall
Choosing the best camping chairs on amazon can seem overwhelming at first.
There are lots of variables that you'll need to consider as you're shopping for a new camping chair.

Where do you want your travels to take you - will you be using your camping chair while backpacking deep into the woods, or just for enjoying a concert on the lawn?
You'll also want to consider features like the material the chair is made out of, how lightweight it is, and whether it comes with any bonus features (like a side table or built-in cooler).
If you're in the market for a camping chair, we hope our review of the best camping chairs on Amazon has helped.
We considered a variety of factors in our selection process, from price to comfort to durability.
And remember, even if you don't end up purchasing one of the chairs we featured, consider these tips when shopping for your next camping chair.
Happy camping!