Tall Fold Up Camping Chairs
Tall Fold Up Camping Chairs
This post may contain affiliate links so I earn a commission.
When shopping for tall fold up camping chairs there are more factors to consider than simply seat height.
You should also inspect the frame for strength and stability, the materials used for durability, and the various features that will add to your comfort.

On average, folding camping chairs have a seat height of about 19-inches.
For some people, and for some situations, this might not work.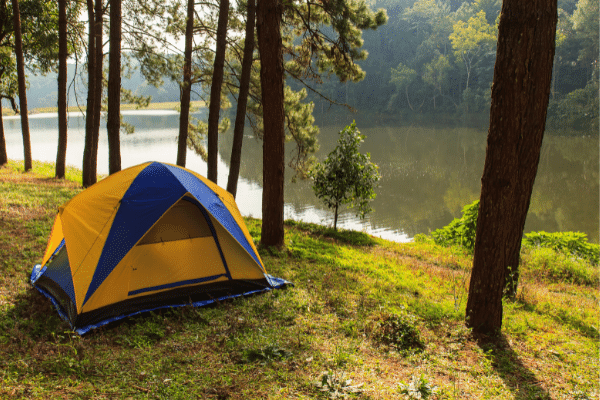 A tall person, for example, might be more comfortable in a camping chair with a seat that's higher than the standard 19 inch height.

Luckily, you can find a good selection of tall fold up camping chairs that are sure to fit your comfort level, regardless of how tall, or short you are.
Let's look at each of these more closely.
Choosing Tall Fold Up Camping Chairs With Good Stability
A taller chair might, depending on the design, have a higher center of gravity which would make it more prone to tipping.
As you compare various camping chairs, look for ones that have a lower center of gravity.
Another thing to look at is the positioning of the legs.
Chair legs that are set at a wider stance will offer more stability.
Sit in the chair to try them out before you buy them, if at all possible.
This will give you a good idea of how stable the chair is.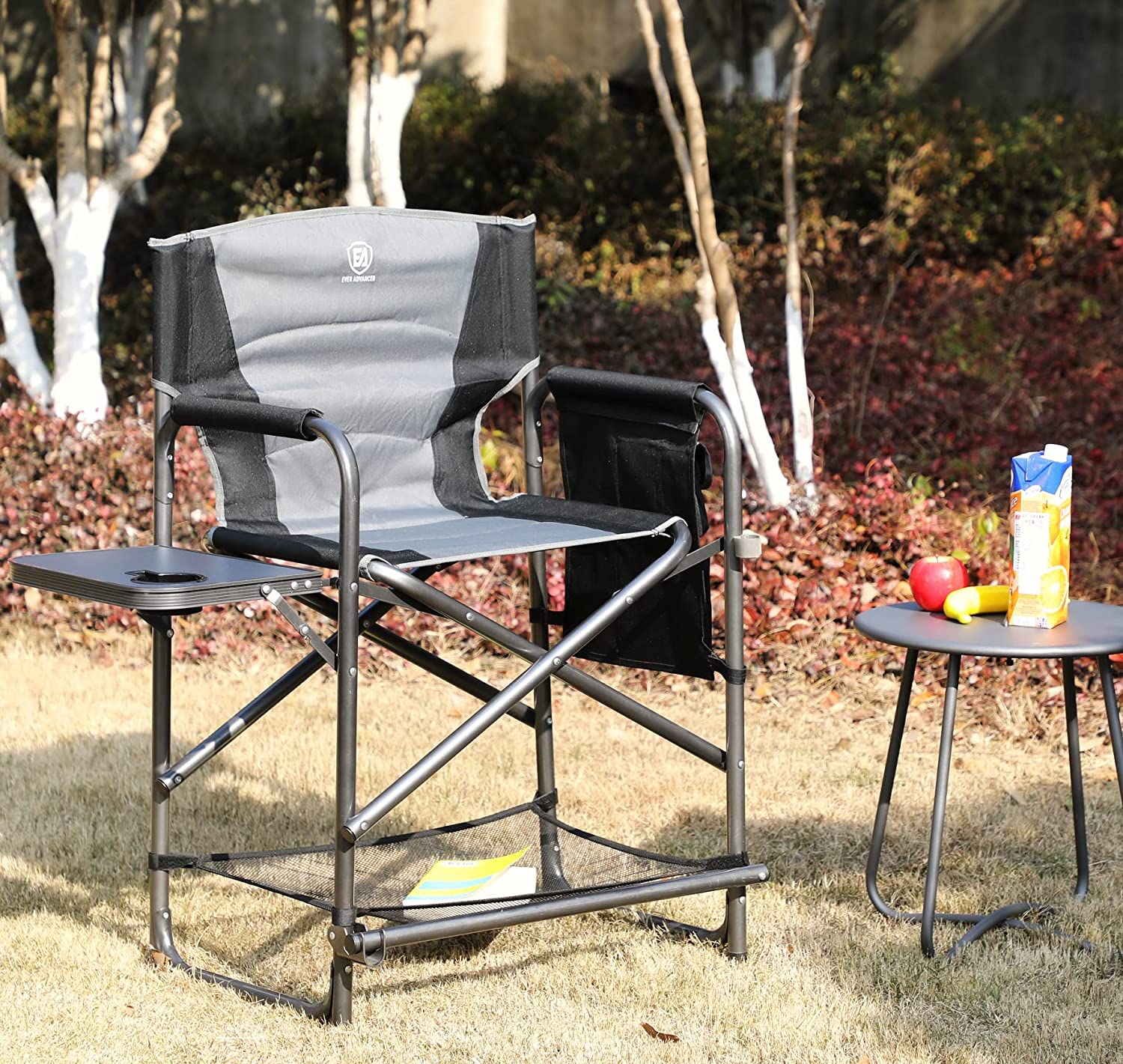 Wiggle around a bit (don't go too crazy!) to see if the chair is tippy.

Don't worry if you are buying your chair online.
Just read the customer reviews.
If the chair has a high center of gravity and tips easily, previous customers will mention it in the reviews.
In many cases, a taller person also weighs a bit more than a person of average height.
When you are shopping for a fold-up camping chair, check to see the weight recommendations on the products.
A well-designed, quality-made camping chair will often accommodate more weight than a typical camping chair and that will be noted on the product's description.
To make sure that you aren't taxing the chair's capacity, always look for a camping chair that best accommodates you and your body size.
This is the best way to make sure that you don't have a chair mishap on your next camping trip.
Material And Special Features Of The Camping Chair
A folding camping chair is only as good as the materials it is made from.
Be sure to look at the materials used in the construction of the chair to determine the quality.
You want to see steel or powder-coated frames and fabric that is strong, such as a 600D poly.
Make sure the stitching is reinforced and the grommets are break-resistant.
To make the most of your camping adventures, look for tall fold up camping chairs that have all the features you need for a comfortable experience.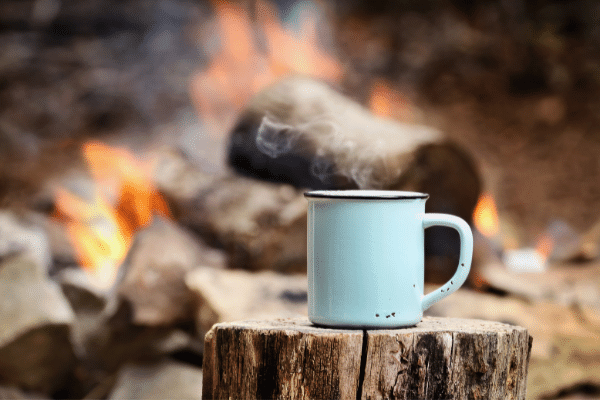 You are tall, so look for a chair with a tall back.

You will want to feel secure enough to lean back and relax without worrying about the chair flipping over or the back giving way.
You may want to find a chair with a lumbar support.
These lower back pillows or cushions are wonderful at easing the aches and pains of a long day's hike.
Likewise, you can purchase a camping chair with a footrest and padded armrests.
Other camping chair amenities that you may want to add to your must-have list include beverage holders, side tables, headrest pillows, and plenty of pockets for all your essentials.
The Best Tall Fold Up Camping Chairs
Tall fold up camping chairs are not as common as the typical 19-inch-high camp chairs but don't worry.
You will still have many options to choose from.
Below are some of our favorite tall fold-up camping chairs.
Medium Tall Director's Chair from Ever Advanced
This director's chair-style camping chair by Ever Advanced has a seat height of 23.2 inches.
Both the seat height and the style are especially suited for tall people, but campers of all heights will find this chair to be comfortable.
The back and armrests are reinforced and well-padded so you can spend your time around the bonfire in comfort.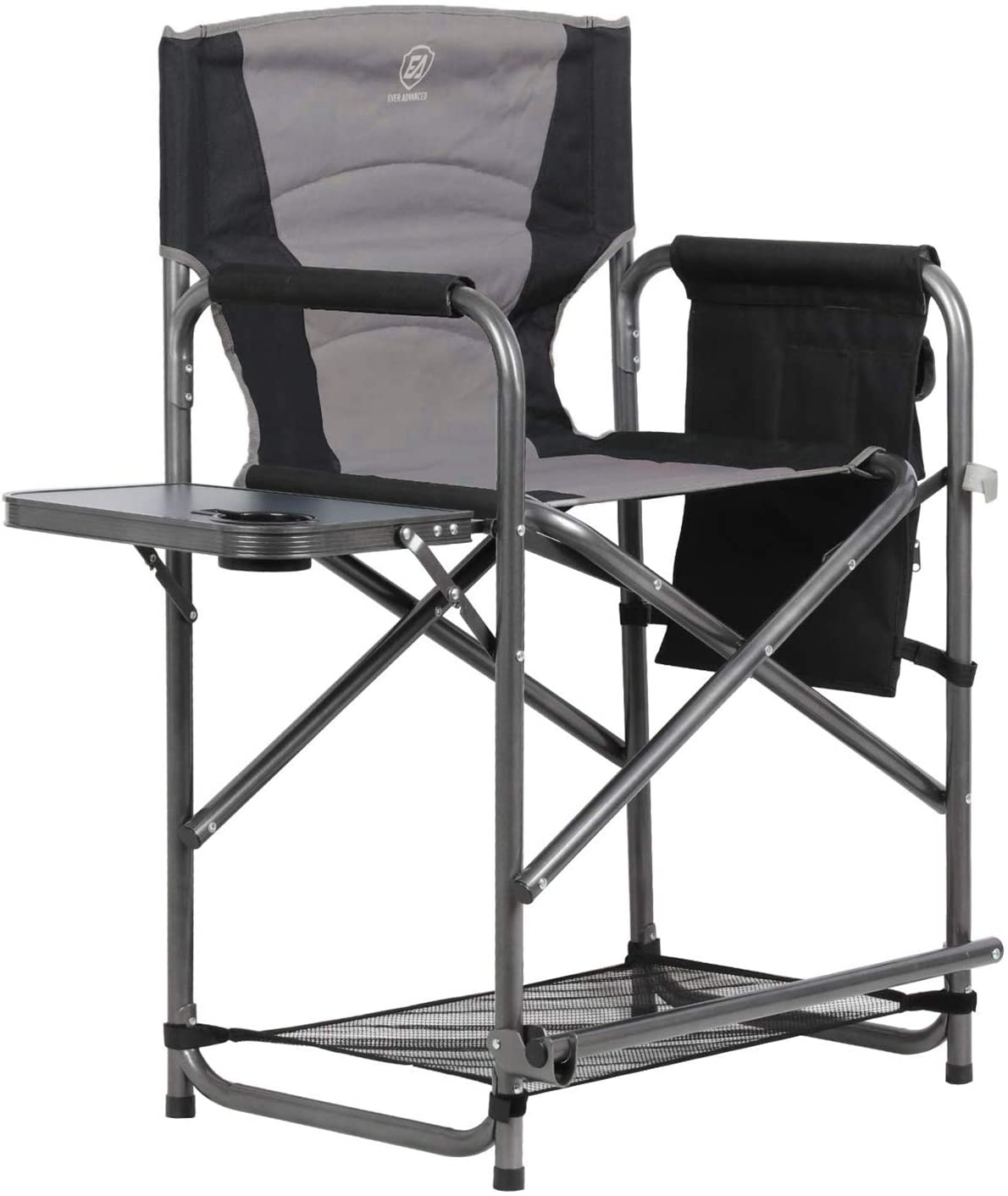 EVER ADVANCED Tall Directors Chair
Need more ways to relax?

Flip down the foot rest and put your feet up.
This tall director's chair is made with 600D polyester fabric and a strong, but lightweight frame.
It can easily accommodate up to 300 pounds.
The chair folds easily into its carrying pouch and is lightweight enough that you can tout it to your camping spot.
You can settle in for the night in this chair.
The built-in beverage holder with keep your beer safe and there is even a side table for your snacks.
Extra Tall Folding Chair by RMS Outdoors
A director's chair-style camping chair by RMS Outdoors, this chair has an incredible seat height of 32 inches.
That's the height of an average bar stool.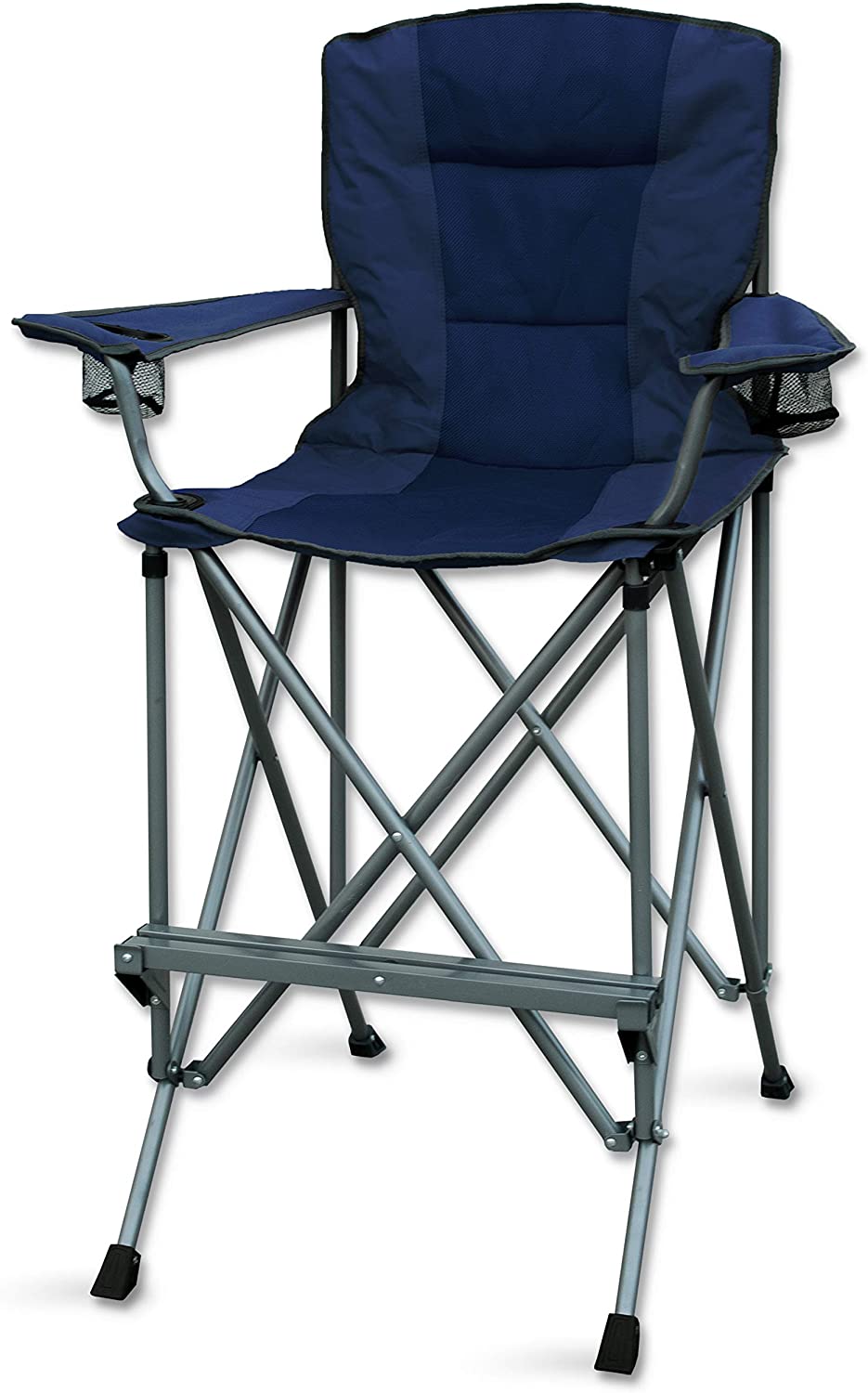 RMS Outdoors Extra Tall Folding Chair
If you are lucky enough to have a campsite bar or a bar near our backyard bonfire pit, an extra tall fold-up camping chair like this would be ideal.
Designed to hold up to 300 pounds, this bar stool folding chair is long and weighs about 15 pounds.
It might be best used in your own backyard or outside your camper, instead of on long hikes.
You can even use it at your kid's soccer game so you can see over all the other parents in their average-height folding chairs.
This RMS Outdoors camping chair is made with heavy-duty steel for the frame and durable poly fabric.
The folding mechanism is designed to be smooth and quick and with no chances of pinching your fingers.
Portable Director's Chair by Abacad
Abacad describes this tall folding chair as perfect for taller people or for seeing over railings.
The seat height is 26.5 inches and because it is designed like a director's chair, it is inherently stable.
The rectangular sides mean the legs are incorporated into the chair's frame and are situated at a width that increased the stability of the chair.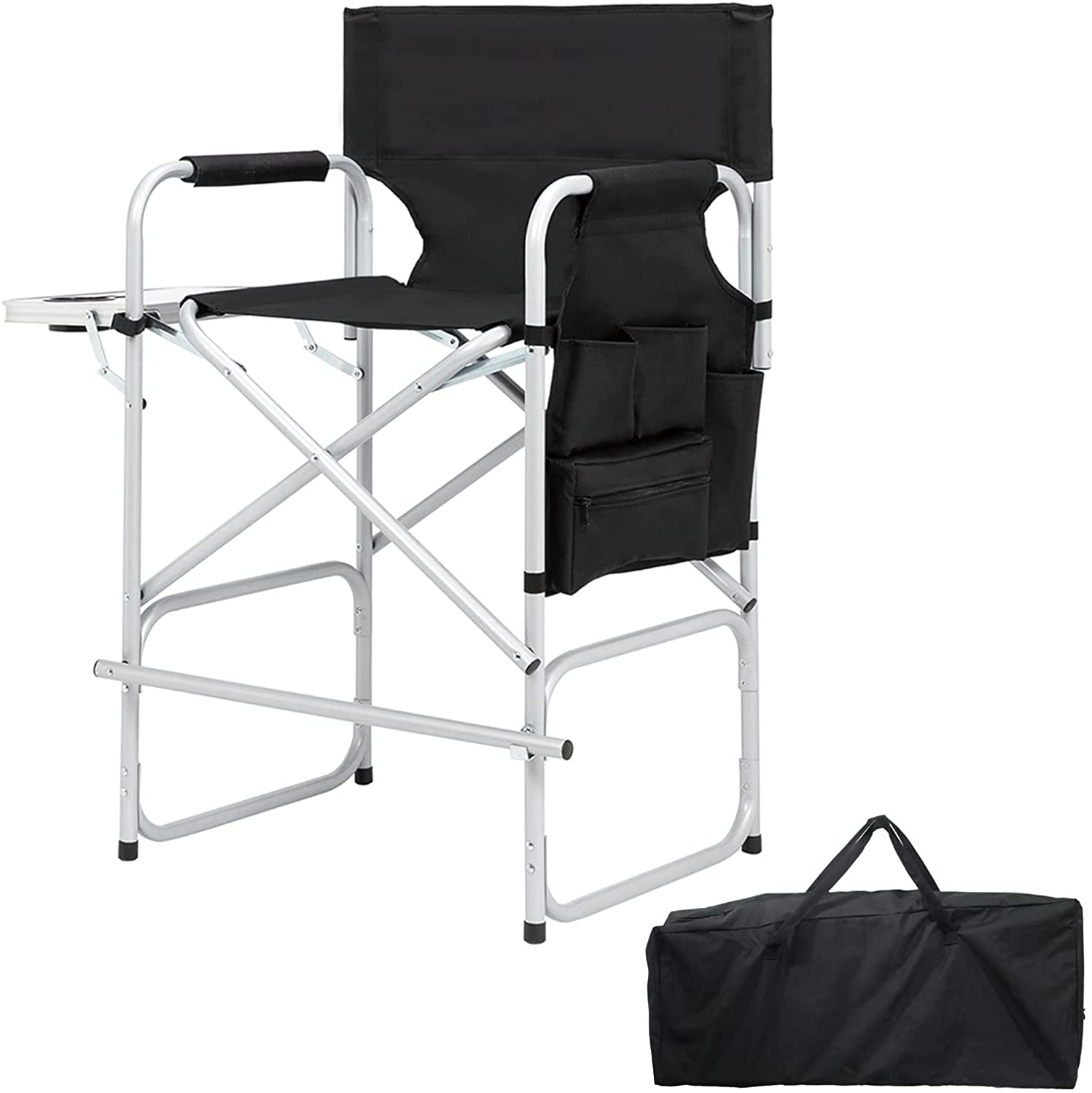 Abacad Director Chair with Side Table Storage Bag Foot Rest
This chair is made using 600-300D double Oxford cloth with reinforced stitching.
Since the metal frame goes through the fabric casing, you won't have to worry about plastic grommets breaking.
You will find padding at all the pressure points and extra cushioning on the seat, armrests, and headrest.
It can handle a load of up to 300 pounds.
One nice feature of this folding chair is that the beverage holder is on the built-in side table, not in the armrest.
That gives you more arm room and may prevent accidental spills.
In addition to the side table, there is a sizable storage pocket on one side of the chair that is ideal for holding your cell phone or tablet, a magazine, and even some sunscreen.
Tall Fold Up Camping Chairs - Overall
Tall people don't have to settle for uncomfortable folding camping chairs with their standard 19-inch seat height.
Purchasing tall fold up camping chairs will give you more room and the opportunity for a more pleasurable camping experience.
Just because these folding chairs are taller than the typical camp chair, doesn't mean you have to sacrifice portability.
These chairs fold into easily carried pouches and are lightweight enough to go from the trunk of your car to the campsite or the soccer field in a snap.