Best Place to Buy Firewood
Best Place To Buy Firewood
This post may contain affiliate links so I earn a commission.
Finding the best place to buy firewood is not the same as finding any place that sells firewood.
You will want good, well-seasoned, quality wood, but often finding that can be a challenge.
Before you can light your first roaring fire, you need to find the best place to buy firewood in your community.
Let's discuss how you can hone in on the best place spots to find firewood, tips on starting your firewood search, and some other pointers you may not have thought about when seeking a firewood vendor.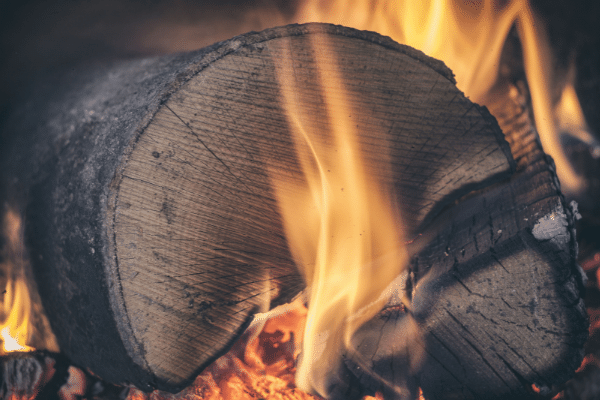 In no time at all, you will be enjoying a blazing fire in your cozy fireplace or wood burning stove.

The Best Places To Buy Firewood From
Where's the best place to start looking?

This is the hard part.
If you haven't needed to buy firewood before or you are new to the area, you may have no clue where to start on your search for the best place to buy firewood.
The options listed below are some of the best ways to find quality firewood at an affordable price.
Word Of Mouth
As with most other things, one of the best ways to find a good firewood seller is through word-of-mouth advertising.
Ask your friends, coworkers, and neighbors where they get their firewood.
Is there an outdoor equipment store – the kind of place that sells and services chainsaws – in your town?

Ask the folks that work there.
Someone should be able to give you a few contact names.
Facebook
Facebook, and other forms of social media, have their upsides and downsides.
One of the perks is that Facebook allows you to connect with people in your own community.
Facebook Marketplace and other similar social media pages give people the opportunity to buy and sell their products locally.
That includes firewood.
Of course, you should always carefully vet the firewood sellers you encounter online.
Look at the reviews and comments to gauge their reputation.
Ask to go to their facility (with a friend) to inspect the firewood they are selling and the conditions in which it is stored.
What species of wood do they sell?
How do they get their firewood?
How long has it been seasoned?

These are key questions to ask to help you determine the quality of the wood.
You will also need to ask additional questions to help you judge the integrity of their business.
How long have the been in the firewood business?
Do they deliver?
Will the delivery driver stack the wood for you?
What is the cost per cord?
Can they provide you with a detailed receipt?
Tree Cutting Businesses
Companies that trim branches and cut down trees often have a side hustle selling firewood.
It just makes sense.…they have wood they need to get rid of, so why not sell it for firewood?
There are plenty of tree cutting companies out there that sell quality firewood to their customers, but there are others that offer inferior firewood.
The challenge is finding the good ones.
The species of wood is important.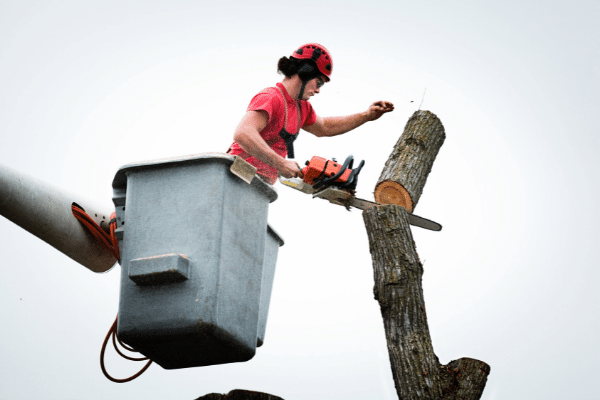 Tree cutting companies are called in to remove all species of trees, from oak and hickory to pine and other low-performing firewood.
If a tree cutting company is called in to remove good, solid, disease-free oak or walnut, the wood is probably going to a lumber company to be milled into boards.
That wood is too valuable to be used as firewood.
The tree cutting company may have smaller branches of walnut, cherry, or oak to sell as firewood, but it is more likely that their firewood is mostly soft hardwoods or pines.
Tree cutting companies are also responsible for clearing diseased or blighted trees.
If this is the case, the firewood may be poorer quality or infested with fungus or insects.
Ask questions of the tree cutting company.
Ask lots of questions.
You may find that the tree cutting company will be a great source for you when looking for the best place to buy firewood.
But you may also cross them off your list.
The Gas Station
Sure, you will be able to find small bundles of firewood for sale at the corner gas station, convenience store, or hardware store, but these places are probably not the best places to buy firewood.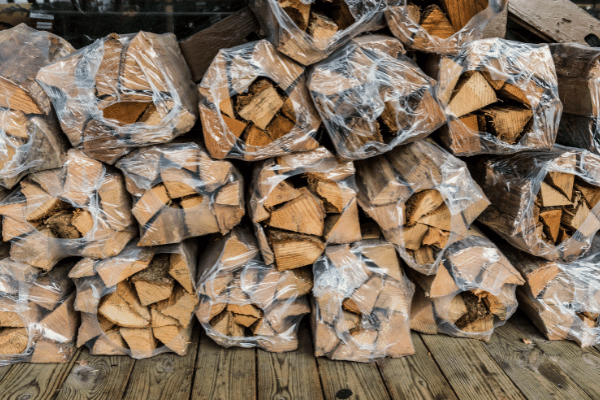 The wood, although seasoned, is probably not quality firewood with a high BTU output.
Plus, it is sold in small bundles, not the quantity you will need.
Sold in this manner, the gas station firewood is expensive.
On a per log basis, it is more cost effective to buy a cord of firewood.
The gas store bundles of firewood are perfect for vacationers who need wood for a campfire or bonfire, but not for your purposes.
The Best Place To Buy Firewood - Things To Consider
During your search for the best place to buy firewood in your area, there are a few other things to keep in mind.
Buy Local
As an organic material, wood is susceptible to diseases and infestations.
Over hundreds of years, trees in certain areas have built up natural defenses to the insects and diseases in that region.
But when a new pest is introduced, the trees have no way of defending themselves from attacks.
For this reason, it is important to follow the state and federal laws regarding the transport of firewood across stateliness or from region to region.
The emerald ash borer gets a lot of press – and rightfully so – but there are other invasive insects that can hitch a ride on firewood and move into a new territory.
They include the Rocky Mountain pine beetle, Asian long-horned beetle, and an old standby, the gypsy moth.

You might say to yourself, "I looked at the firewood. There are no bugs in it."
But the problem is that these pests lay their tiny eggs in the wood.
We can't see them, so we don't notice them.
The damage they can unleash, however, can be devastating to a forest.
For this reason, there are laws in place regarding the movement of natural, organic material, such as firewood, from one place to another.
When you are looking for the best place to buy firewood, always look for a local source.
Ask the firewood seller where the wood comes from to make sure it has not been transported across state or county lines.
Use only local firewood.
It is the responsible thing to do.
Start Small
Once you find a potentially promising firewood vendor in your area, give them a test drive.
Purchase a small quantity, like a third of a cord, from them.
You will be able to evaluate the business transaction, as well as the quality of the firewood.
Did they deliver the wood when they said they would?
Was the delivery driver courteous?
Did the vendor oblige when you asked for a receipt or bill of sale?

Did the communication process go smoothly?
Did the wood meet your expectations?
Based on your initial purchase, you can determine if you want to keep buying your firewood from this vendor.
Look Long-Term
Firewood is a consumable.
You will need a steady supply of it to heat your home each winter.
When you are doing your research to find the best place to buy firewood, keep your focus on the long term.
Ideally, you want to find a firewood seller with whom you can build a rapport.

You want someone you can grow to trust and who will be able to keep you supplied in firewood.

Once you find a good, local source for quality firewood, you should hold on to them.
Firewood vendors want this too.
It is easier for them to maintain the customer base they already have than to constantly look for new customers.
If you are a good customer that buys from them often, pays promptly, helps load and unload the truck, and is genuinely friendly, the firewood vendor will want to continue to do business with you.
You will be able to build up a long-term relationship that is mutually beneficial.
Best Place To Buy Firewood - Overall
Finding the best place to buy firewood in your community can sometimes be a challenge but armed with the right questions to ask – and hopefully, some recommendations from your friends and neighbors – you should be able to find a firewood seller to fit your needs.